Tips to protect your personal finances in the holiday season
por Jorge Fernández | December 15, 2021 | Insights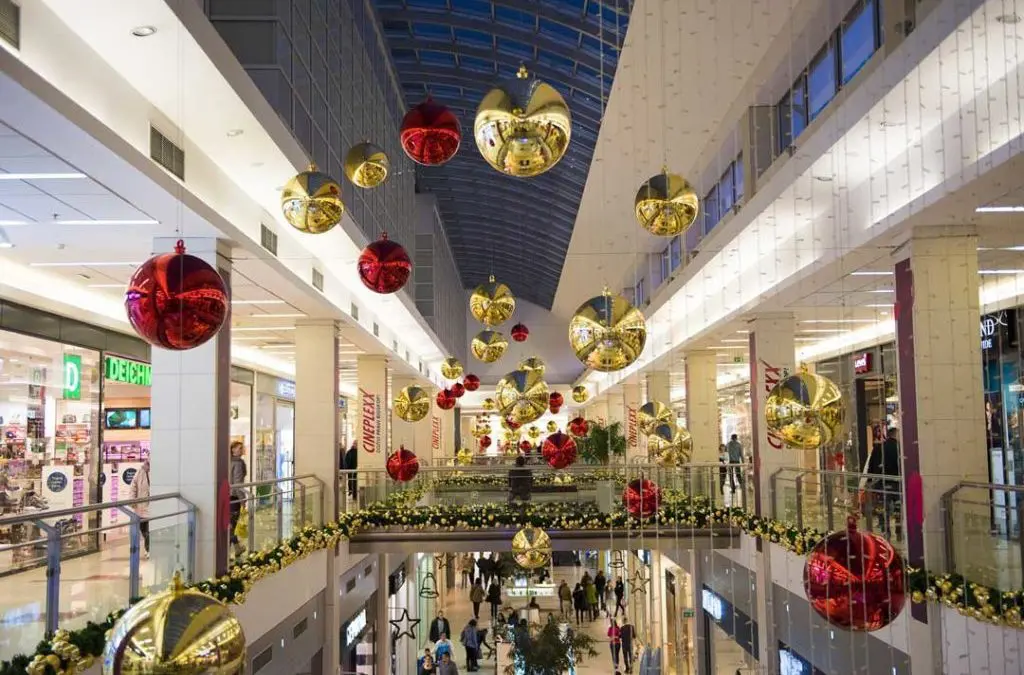 The arrival of autumn brings a change that sometimes is subtle, or it goes unnoticed by many.
It has its climax in the week of Thanksgiving, Black Friday, Small Business Saturday and Cyber Monday, Do you know what it is? These are the days when most of us do our Christmas shopping.
And this season, we all feel that urge to give quality gifts, go out to have fun, celebrate with friends or family and be the soul of the party, so we spend more than what we have, but where do our personal finances end up?
According to Intuit, two-thirds of holiday shoppers fall into impulse purchases during Black Friday. In 2019, the average spending during the holiday season reached US$942 per person.
There is no reason not to celebrate the Holiday season, but you can do so and still protect your finances, having good judgment and prudence as your best allies. Here are 6 tips to protect your personal finances in the holiday season.
Number 1: Make a budget for the season and stick to it
You'll be amazed at how much you can spend in the holiday season when you don't set a budget and have several credit cards on hand.
It's easy to succumb to the frenzy of compulsive shopping. This is easily avoided: prepare a budget well in advance indicating how much you can spend, this will include an estimated amount and a list of items.
A detailed list of what you expect to buy will minimize the chances of buying stuff just because it's on sale. Estimate a price range for each item and no matter how hard, stick to your plan.
You might be interested in: The importance of separating your personal finances from your business.
Number 2: Use an App to track expenses and budgets
Today there are countless mobile apps that help you monitor your spending and protect your personal finances.
Once installed, these are linked to your accounts and cards, then they identify and classify your expenses and show you reports to identify what you are spending your money on; they also generate alerts when you have exceeded your usual consumption on a specific line item or transaction.
These Apps are ideal for generating a roadmap of your seasonal purchases, since you can customize categories of expenses and set limits for each of them.
Among the most popular tools of this type are: Mint App from the renowned Intuit, Pocketguard, Honeydue, which is ideal for couples, or Simplifi.
Number 3: Find ways to create a holiday spending fund
Apparently, it is a cliché, but it works very well in personal finances.
If you reduce some of your disposable spending to half, such as those lattes or that lunch away from home, you will be creating savings that may allow you to give away everything you want in the holidays, without affecting your pocket.
Let's be more specific. If you are a daily Starbucks customer who goes for a latte every day, and you are able to reduce that habit by half, in a year you will save around $540; if you reduce the number of days you have lunch out, you can also be saving between $10 to $15 at a time.
If you put all that money into a specific account, you could raise between US $1,500 to US $2,500 for your seasonal purchases, which in turn you will carry out more thoughtfully, since you are conscious of the all the effort involved in raising the money.
You might be interested in: Tips for choosing the ideal accountant.
Number 4: Reunite with your old friend 'the cash'
It seems unusual, but even in the digital age, the payment operator and card issuer Discover Financial recommends us to resort to the old practice of 'envelope budgeting'.
It sounds archaic, but it goes hand in hand with our first tip on this list. If you go shopping with the cash planned for the season and leave your cards at home, there is no way for you to exceed in these expenses.
Except for the Apps for contactless, cardless and similar payment methods, but we assume that you will have enough self-control not to use them.
If you are a staunch online shopper, we also ask that you appeal to your willpower, just configure your Expense Tracking App to generate alerts and stick to your initial budget.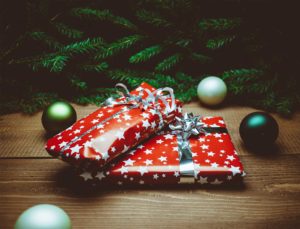 Number 5: Start early
Who could be thinking about the holidays in the middle of summer? Someone cautious, with a sense of planning and willing to protect his or her personal finances.
The sooner you prepare for the holiday season, the easier it will be for you to resist compulsive shopping, establish a solid roadmap for your spending, and find the ideal gift for everyone on the list.
So even if it seems out of place, start your purchase season in August or September, instead of waiting for Black Friday or the holidays with frantic last-minute shopping.
Your tax bill will be affected by the management of your finances, here is a post that may interest you: How to plan for tax season.
Number 6: Rethinking the season
Thanksgiving and Christmas don't necessarily have to be times of consumer frenzy and waste, remember that these are quality times with family and friends.
Small actions can help you enjoy the season without affecting your finances:
Make your own tree and its decorations.
Put into practice the 'Secret Santa' instead of having to buy dozens and dozens of gifts for everyone.
Instead of breaking the bank with an excessive feast, let each guest bring a different dish to share.
Engage your family in memorable activities, rather than shopping and spending away from home.
Give with your heart: crafts, handmade gifts, desserts, and even favors.
Personal Finance in the Holiday Season – Final Thought
The worst thing you can do for your personal finances is to start a new year without savings and with very high balances in your cards.
May that never be your case! An important reflection we can get from this post is that when it comes to protecting your personal finances in the holiday season, the '3P' are key: Planning, preparation and prudence.
Whether it is personal finances, taxes or entrepreneurship, at GBS Group we are here to support you.