Tax Relief for Storm Victims in Texas
por Jorge Fernández | August 3, 2015 | Insights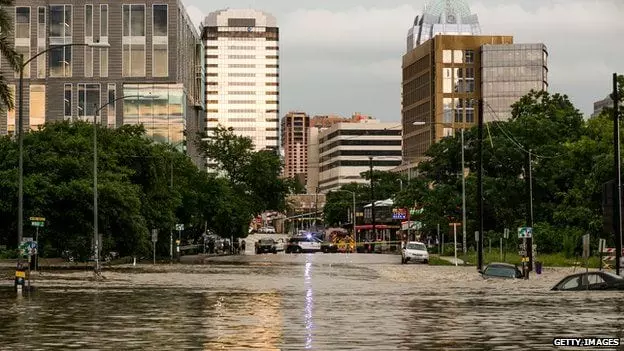 Individuals and businesses that were affected by the severe storms, tornadoes and flooding that occurred on May 4, 2015 in the State of Texas may qualify for tax relief from the IRS.
President Obama has declared as "Disaster Areas" certain counties of this state, and its residents, both individuals and companies, could take advantage of certain benefits when filing their taxes. The affected counties are: Angelina, Bastrop, Blanco, Bowie, Brazoria, Caldwell, Cherokee, Cooke, Dallas, Denton, Eastland, Ellis, Erath, Fort Bend, Fannin, Fayette, Frio, Gaines, Grayson, Guadalupe, Harris, Harrison, Hays, Henderson, Hidalgo, Jim Wells, Johnson, Liberty, Milam, Montague, Montgomery, Navarro, Nueces, Rusk, Smith, Travis, Trinity, Van Zandt, Walker, Wichita, Williamson, Hood, Madison, Shelby, Wharton, Red River, Wise.
The new measures consist of the following:
Certain payments and forms that had to be submitted on or after May 4, will see their terms extended until 2 November. These include:

Non-profit organizations submitting Form 990 that should have been filed on May 15.
Estimated Payments for June 15 and September 15.
Declaration of income taxes.
Extension Form 941 that should have been filed on July 31, 2015.
Elimination of penalty for companies that must make payment of payroll taxes on or after May 4, provided that such payment has been made on May 19, 2015.

Taxpayers have the option of claiming casualty losses related to the disaster annexing form 4584 either in their 2014 or 2015 tax declaration. These tax losses can not be reported if they have received reimbursement from any insurance or other type of reimbursement from another entity.
This relief does not apply to tax forms 1098, 1099 series, 1042-S or 8027.
The IRS will automatically identify taxpayers located in the disaster area and apply the elimination of payment or penalties for late submission of forms.
If you have any questions you can contact the IRS by phone: 866-562-5227 or through the following website:
http://www.irs.gov/uac/Tax-Relief-for-Victims-of-Severe-Storms-Tornadoes-Straight-line-Winds-and-Flooding-in-Texas