How to become a contractor for the U.S. Federal government
por Jorge Fernández | July 21, 2020 | Insights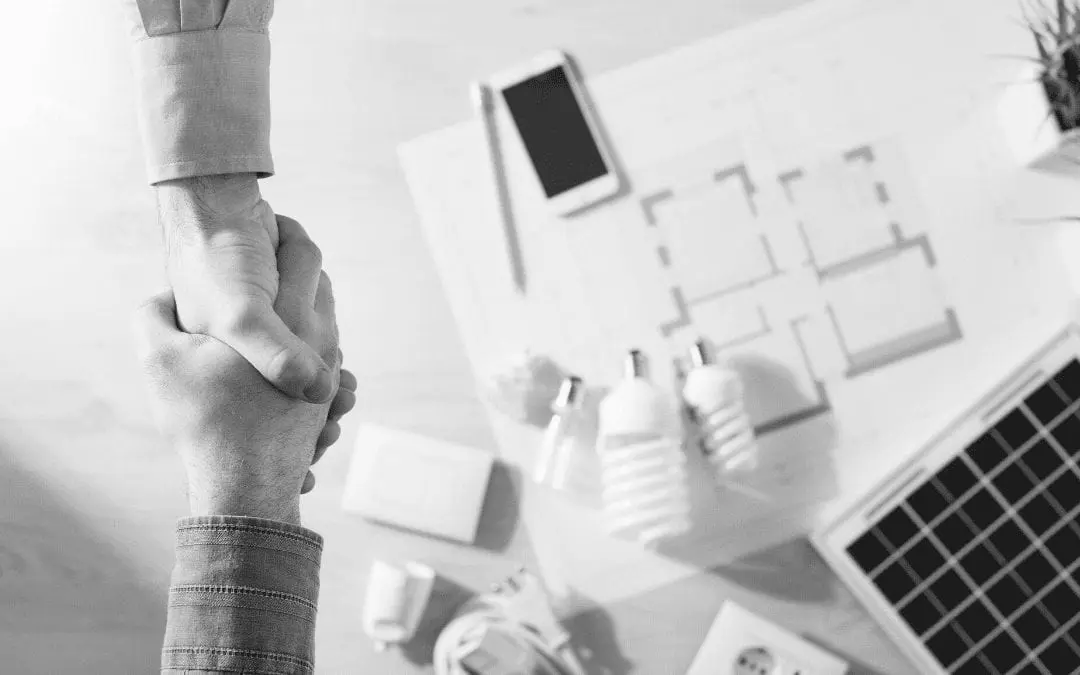 Becoming a contractor to the United States federal government is an extremely important step for small businesses, offering splendid economic and growth opportunities. The government encourages small businesses to participate in these tenders to obtain contracts, and the process to do so is easier than expected.
The United States government is the largest customer in the world as it purchases all kinds of products and services, and the law requires that it provides opportunities for small businesses.
There are two broad categories of government contractors:
Prime contractors bid and obtain contracts directly from government agencies
Subcontractors join teams of prime contractors, usually to provide support or a specific product
In order for your small business to serve as a prime contractor or subcontractor, you must legally qualify as a small business and register as a government contractor. Then you can start looking for prime contractor or subcontracting opportunities with the federal government.
Why work with small businesses?
The government wants to buy and hire from small businesses for several reasons, including:
To ensure that large companies do not create monopolies and "exploit" small companies.
To gain access to new ideas that small businesses offer.
Support small businesses as engines of economic development and job creation.
Offer opportunities to disadvantaged socioeconomic groups.
How to get started
It is important that you evaluate the conditions of your business since to bid and win government contracts, you will have to sell products or services that the government buys, and at a competitive price.
The government prefers to work with established and reliable companies. Do you have a history of delivering quality goods and services on time and on budget? Do you have a good reputation within your industry?
Not only can it take a long time to win your first government contract, but it can also take a significant amount of money. Some companies spend between $ 80,000 and $ 130,000 to get their first contract.
To sell goods and services to the government, you must first register your small business.
Required registration
Before you can bid on government proposals, you must obtain a Dun & Bradstreet Number (DUNS). A DUNS number is a unique nine-digit identification number for each physical location of your business.
You will also need to match your products and services with a North American Industry Classification System (NAICS) code. NAICS codes classify companies based on the particular product or service they supply. A company will generally have a primary NAICS code, but it can also have multiple NAICS codes if it sells multiple products and services.
Your company must be of the right size
To be eligible for government contracts reserved for small businesses, your business must meet the size requirements established by the SBA. These size standards define the maximum size that a company, and its subsidiaries, can be in order to be eligible as a small company for a particular contract. The SBA assigns a size standard to each NAICS code.
SAM Registration
To participate in government contracts, you must register your business with the Federal government's System for Award Management (SAM). SAM is a database that government agencies use to find contractors.
With SAM, you can certify that your company is eligible for contracts reserved for small businesses. You will also be able to verify if your business is eligible for contracts under an SBA hiring program because it is disadvantaged, owned by women, owned by veterans, or located in an underutilized area.
How to win contracts
There are several databases that you can use to find federal contracts to bid. Similarly, there are multiple databases that government agencies use to find contractors.
One of these is the Dynamic Small Business Search (DSBS), this is a database that government agencies use to find small business contractors for upcoming contracts. Small businesses can also use DSBS to find other small businesses to work with.
The SBA maintains the DSBS database. The information you provide when you register your company with the System for Award Management (SAM) is used to popularize the DSBS information, so you must create a complete business profile.
Another option is the Federal Business Opportunity, federal business opportunities for contractors are listed at www.fbo.gov.Government agencies must use FedBizOpps to announce all contracts over $ 25,000.
GSA
If you want to sell to the government, getting a contract with the U.S. General Services Administration (GSA) is a great option. This is the government agency that connects government buyers with contractors, and it's a great way to start. Securing a contract with the GSA is also called "getting on the GSA List," which means the business has been approved to do business with the government.
Outsourcing opportunities
SubNet is a database of outsourcing opportunities published by large contractors looking for small businesses to serve as subcontractors.
The SBA also maintains a directory of prime federal government contractors with subcontracting plans.
There are many other databases that you can use to search for government contracts, the Federal Procurement Data System is the repository for all federal procurement data for contracts over $ 25,000. With this system, you can see which agencies have contracts and who they have contracts with, which agencies they buy from and which contractors have contracts. USASpending.gov tracks government spending through awarded contracts. This search database contains information for each federal contract. You can use this information to help identify government procurement trends and potential opportunities.