5 basic aspects about startups that you should know if you are an entrepreneur
por Jose Diaz | October 17, 2021 | Insights , Starting a business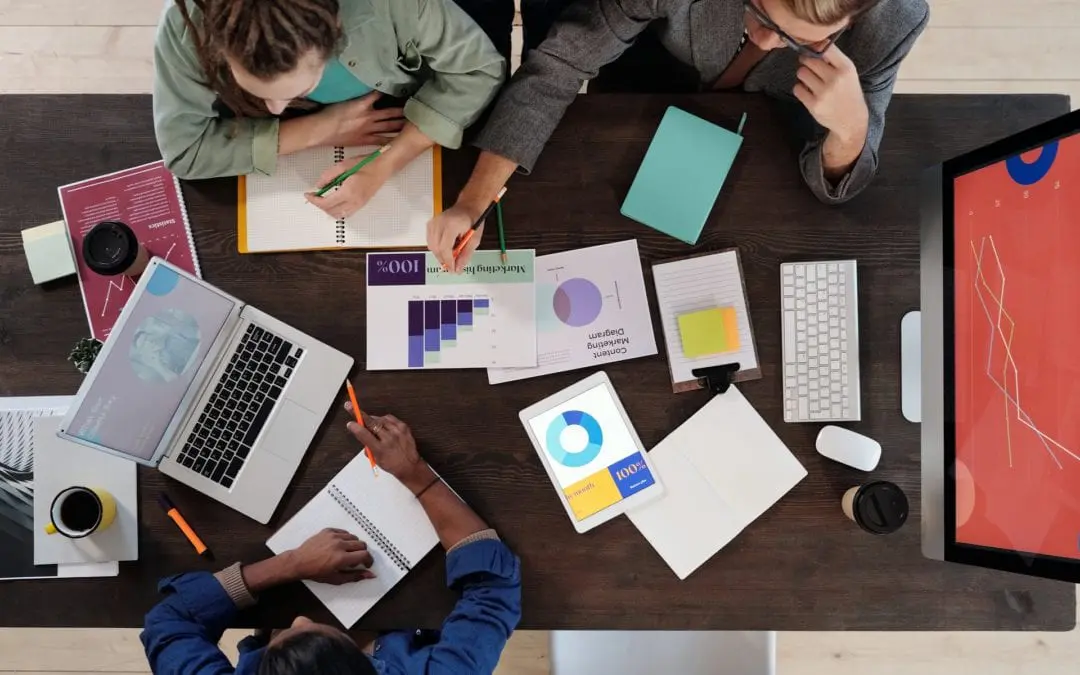 Determine a target market, design an operations model, draw up an organizational chart, outline a sales and marketing plan, develop financial premises... They are all part of the incredible 50 steps that every entrepreneur must know to build a business according to Entrepreneur. Yes... don't get overwhelmed, 50!
Forbes, on the other hand, reduces the list to 35 aspects that an entrepreneur must know to start a start-up.
Although to be pragmatic, the vast majority of them are collected through a business plan. As we will see, it is a fact that this planning exercise increases the possibilities of any business initiative, whether called startup or Small Business. Today we will be much more practical and focus on 5 aspects that you must know to undertake a successful Startup.
Preamble: Is my business a Startup?
Before offering you our short list of basic aspects to know about Startups, we would like to review the concept of Startup or emerging company.
A small coffee shop is not a startup, rather it is a small business. But if you orient the idea to the development of Apps, a 'fintech' company, or a revolutionary model of online sales (Shopify, for example); then you would have a business idea much closer to the Startup concept.
So, hereinafter, when we use this term, we refer to a newly created company with an innovative business model, which has high potential, is highly scalable and has been put to the test, with a significant degree of affinity for technology or technological applications.
On the opposite side, we find the small business or small venture, such as a restaurant, bakery, plumbing service, legal or accounting firm; it is not something disruptive within an industry, it does not seek to test emerging business models, they are self-sufficient almost from day one and it operates to seek profitability. After this clarification.. Is your business idea a Startup or a Small Business?
Without further ado, let's check the 5 aspects that, as an entrepreneur, you should keep in mind about Startups.
More about Small Business: Human Resource Management in Small Businesses.
7 out of 10 Startups fail before they turn 10 years old
We do not want to discourage you, but the statistics do not lie. The graph of the failure percentage of Startups shows an upward curve, measured as a function of the years since the beginning of their operations. The Statistic Brain Research Institute completed research in 2017 showing that only 45% of startups survive during the first 5 years of operations and only 29% survive the first 10.
You should know that the path you are about to take is not easy and only tenacity, hard work, perseverance, planning and adequate advice will put you on the favorable side of statistics.
A business plan improves your chances
If we are not familiar with the concept, a business plan is a document that collects and presents in a coherent way the basic aspects for the start-up or scaling of your start-up, among them: market, technical, legal, organizational and financial aspects.
It is basically a planning exercise that helps you to reveal strengths and points that can be improved in your business idea, anticipating any correction to the model if necessary. It is clear that entrepreneurs who plan with discipline have a greater chance of success than those who improvise their management tasks.
It is true that developing a business plan is not an absolute guarantee of success, but it is proven to improve the possibilities of access to financing and growth. In 2010 Tim Berry, founder of the firm Palo Alto Software, surveyed 2,900 startup entrepreneurs, about the formulation and implementation of a business plan and he found that:
Startups without a business plan
Startups with a solid business plan

Only 18% got loans
17% had access to investment capital
43% grew.

36.4% got loans
38% had access to investment capital
64.5% grew.
Overwhelmingly, startups that go through a business planning process are statistically more successful.

82% of failures are due to cash flow problems
Entrepreneur, quoting a 2007 research by the US Bank, stated:"82% of emerging business model bankruptcies are due to poor cash management"; What happens when your business pays its bills on time, but your customers do not pay for the developments or services they received? Similarly, what happens when you have been operating for months or years without receiving income?
Well planned, small businesses start generating money almost from the first day of operations; startups on the other hand, can go on for years without receiving a single dollar of income and some never reach their desired break-even point. Even when they report a positive net result on their income statement, it is not a guarantee of a box full of cash.
Therefore, it is necessary to know and interpret the concept of cash flow and cash flow projections.
As an entrepreneur, you must generate sensible projections that allow you to discover when your Startup will generate money, how much of that cash will finance operations providing autonomy and how much will become true profit or return for eager investors.
Learn more, know some basic accounting terms for people without financial knowledge.
Startups need adequate capital to take off
It is not at all surprising that, according to Fundera, 69% of startups start from home, from the garage or the library of a great dreamer. But if you want to leave home with your disruptive model, you have to look for or provide your idea with capital.
There is no universal number and the capital needed for a startup to take off depends on the business model. It will sound a bit spontaneous, but only to give you an idea a small part-time initiative, which starts at home, without employees and without major expenses requires at least US $ 10,000, while others that require testing designs and prototypes require millions of dollars.
Perhaps the figures will have changed a little in recent years, but at the end of 2013 Entrepreneur announced:
"Business Angels and Venture Capital dominate the financial headlines, but in reality, it is the savings and personal loans of the entrepreneurs, their relatives and friends that represent the largest source of funding for startups."
While the former support 0.96% of emerging ventures, the latter represent the main avenue of support for 58% of nascent Startups. More than 300,000 new businesses are created in the U.S. each month, these raise on average US $ 78,400 in start-up capital.
DO you know how much seed capital you require and where that money will come from?
You will need help to kick off and manage
Do you have financial knowledge? This is related with the last section above, a good business planning exercise requires the formulation of: Investment and working capital budgets, income forecasts, projected financial statements and cash flow estimates.
If accounting and finance aren't your forte, at this level you already need help crafting a solid business plan, including market and financial aspects, among others.
In addition, a startup as a highly scalable business model will never take off being a sole proprietorship and you will want to protect your personal assets via limited liability. Then, you must give legal formality to the business via registration or incorporation of an LLC or corporation, and for this, you need legal support or advice.
You will then need to give your business an identity with the IRS and move forward with state and local registration, compliance, and licensing requirements. The point is that you need to surround yourself with a good financial planner, an attorney, accountant, and registered agent. You can achieve everything through the support of a comprehensive professional services firm.
More about entrepreneurship initiatives: How to start a business in the United States
Launching a Startup – Final Thought
Zig Ziglar took a popular adage and adapted it to something like: "Expect the best, prepare for the worst and take advantage of what is coming", and it could not be more relevant when it comes to entrepreneurship through a Startup.
Launching an emerging business model, something with touches of innovation, something disruptive or unproven, is not easy and you must foresee, with a vision of the future, how many obstacles you could face in order to achieve your goals.
Even learn from the failure for your next experiment, if you fall off the unfavorable side of the statistic.
Remember that planning and good advice will improve your chances and GBS Group has the expertise, methodologies and staff to support you and prevent obstacles.