Being remote, what does it mean?
por Jorge Fernández | December 7, 2021 | Insights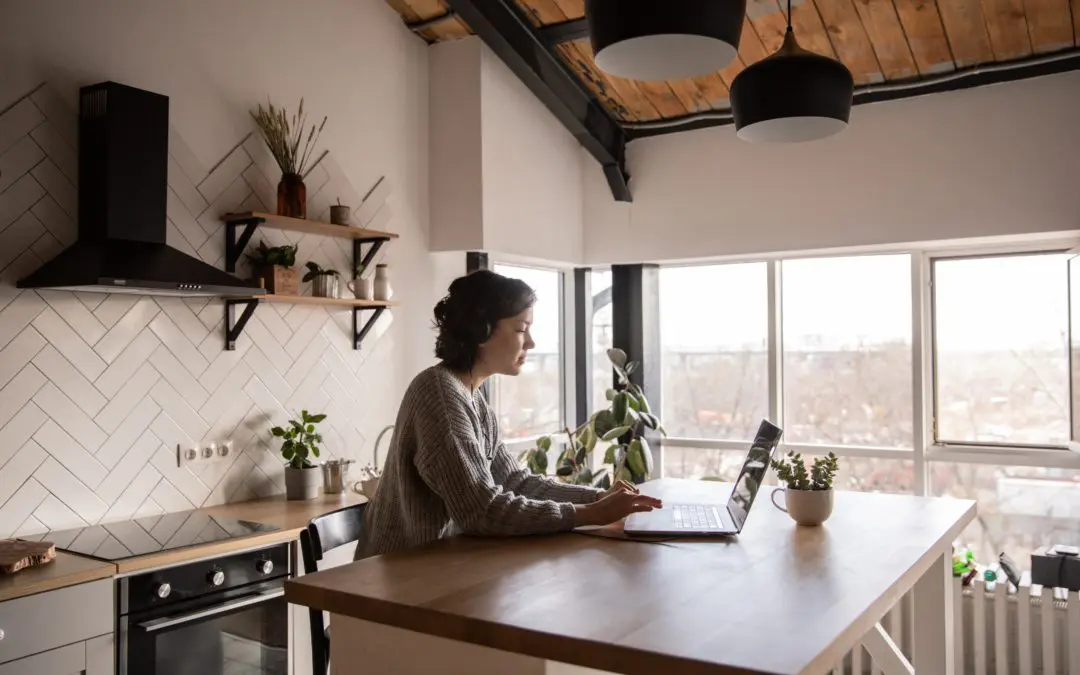 🏀Basketball
What does basketball have to do with working remotely? Let me explain..
March 12th, 2020, I remember it vividly.
I was walking into a supermarket when I got the push notification from ESPN that the NBA had canceled the basketball season. Immediately, I called Maria Diaz & Jorge Fernandez Sr., my business partners, and after a brief conversation we decided that Friday, March 13th would be our last day in the office until further notice.
Like many, we did not comprehend the severity initially. That was until I saw the news from the NBA. We thought that if the NBA takes it this seriously with being close to the playoffs to cancel the season with the billions of dollars that they would lose, we need to take it just as seriously.
We thought it was only going to be a few days or weeks but here we are, Nov 2021, 19 months later, and we're still working from home (WFH). While things have gone back to "normal", we have learned a lot about what we really need to be: an effective company.
🌟 The Spark
Over the course of this time, we have realized that we've been a remote company for over 50% of GBS Group's existence! From having team members working across the US or the World, to having clients located on all continents (except Antarctica).
Therefore, we have decided to embrace that reality, moving forward we are a Remote First company. What does this mean or look like exactly? To be really honest, I don't know exactly. What I do know is that this will be a continuous evolution and we're learning everyday.
🌐Why be Remote First?
Being Remote First will require a change of mindset, we need to assume that all processes are 100% remote. What it does not mean is that everyone will be permanently WFH.
What it does mean is that we will work to make sure that geographical location has minimal or zero impact on our ability to provide exceptional service and experiences to our clients.
This means that ALL of our processes have to be assumed and be adaptable to the fact that we will never all be in the office simultaneously.
This isn't something new. We've been doing this for at least 11 years!
Being Remote First will force us to be better communicators. Being Remote First requires significant work to make sure processes are consistent. Consequently, this requires us to be great writers as this is the medium that will be most effective in allowing us to be consistent.
As an organization, we have always been at the forefront of technology and we will continue to use it as a competitive advantage.
Being Remote First will force us to truly embrace technology, not just to use it, but to allow it to help us drive operational efficiency.
💡 What we've learned
Learning to be remote will never end. But, I think that we have learned a few things that are critically important.
🛋 Environment
Working remotely doesn't necessarily mean WFH.
The pandemic was an emergency situation that caused everyone to improvise the solution that worked for them temporarily but, it was probably the worst setup you could have for a conducive work environment.
Many people were dealing not only with the change of their work situation but also home schooling children and other factors that make it more difficult for team members to be able to concentrate on their work. Companies that don't realize this factor and rule out working remotely will lose out or be forced to change in the long run.
As a company, it is our job to provide best practices, funding, and suggestions to create the best remote work environment. This work environment may not be in someone's home; in the future, team members may choose to work remotely at co-working spaces or other shared office arrangements that are closer to home.
The cost savings in rent will be transferred to supporting team members to make the necessary arrangements either at home or in locations closer to their home.
🚗 Commuting
It's been closely studied that long commutes are bad for both our physical and mental health. Here is a great article that goes into more detail "Your Commute Is Bad for You, Here's How to Make It Better"
So why do it? It's been found that people that WFH or closer to home are happier. I believe that commutes longer than 20min should be minimized.
When people commute less, they are happier. Happier team members are more productive and stay longer at the company.
No one is going to be at the organization forever but, organizational knowledge and experience increases an individuals and their team members' productivity. So keeping team members as long as possible is an important goal for the organization.
✍ Asynchronous
Succeeding at working remotely involves being comfortable and defaulting to working asynchronously (Async). This means more long form written communications and manuals. Less meetings, chats, and short emails.
Async allows for organizational knowledge to be maintained in the long run and it will power the consistency in processes that is required for an organization to be successful in the long term.
We need to get way better at this. But, we're trying to learn from those that have done it for longer.
🤝Meetings
Working remotely should not mean more meetings. Zoom fatigue is a real thing. Just because we can chat with someone and pull them into a meeting does not mean we should.
We have to be really intentional about why, when, and for how long we take meetings for. While meetings are critical to gaining understanding, we should always go into meetings with an agenda and objectives that we are looking to resolve in the meeting. Meetings shouldn't be open ended, they should be focused on the agenda.
One good thing that comes from this is that meetings tend to be shorter since people get to the point of the meeting faster. But this does not mean that they are more effective. That's something that we need to consistently strive to get better at.
Right now we're doing more internal meetings than ever before. While this is not necessarily bad I feel we're not being effective enough in them for the time spent. This is something that we need to work on.
👷‍♀️ The work
Wherever the location team members are working from, they need to be able to do their best work. So, our processes and tools have to be adapted for this.
One fundamental thing is that team members need to be able to know exactly what needs to be done and what to do next when they are done with their previous assignment.
This is not only a necessity for working remotely but also a best practice for working in the office. Teams need to give team members visibility into what is a priority and have ways of understanding how effective team members are without micromanaging.
💻 Training
Team members have to be consistently trained on what are the best practices of working remotely and how to use the tools at their disposal. Since most companies aren't remote, this training is critical to ensure that everyone can be as productive as possible.
It's also very important that team members keep up with changes and improvements in the technology that can help them be more effective. Team members that are curious and always learning will get ahead faster.
👦Trust & Human Connection
We need to work every day to build trust with our team members.
As humans, we tend to trust people more in-person than over the phone or video conferencing. We need to work very deliberately to build trust remotely but this will not replace the occasional need to meet in person even if it's just because you want to meet. We need to make the time for those interactions because it will make our remote interactions more productive.
Hiring or working with someone that you've only ever met over video conference takes a whole new level of trust that makes many uncomfortable.
Setting aside time for company events, even if it requires travel expenses, will be a necessity.
📃Policies
Business policies need to adapt to be flexible enough to support these new methods of work.
We have to work with our payroll, benefits, HR and legal advisors to properly account for all the new situations.
Things like onboarding and offboarding remote employees has a lot of intricacies that need to be solved.
🏁 The finish line
At the end of the day, there is no moment where we will achieve perfection.
It's going to be a continuous improvement process that we need to work very deliberately to accomplish and maintain. We believe companies that can be remote should be remote. What that looks like will be different for each company but it will drive efficiency, retention, lower recruitment costs, and happier team members.
We look forward to continuing to share our progress on being a Remote First company.
How are you adapting to a post-covid world? Any of the topics above that you want us to expand on?